Fall 2022 Graduates on Highlights of Grad School and Future Plans
Current Students, Programs, Prospective Students
Ahead of their convocation ceremony on November 8, 2022 four IMS graduates share what has been the highlight of their time in graduate school, what they are doing next and their advice for incoming students.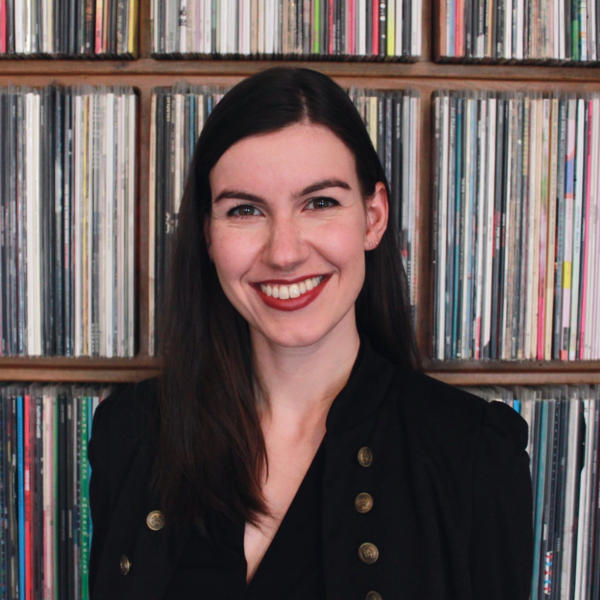 Amanda Ceniti, PhD
Research Site: St. Michael's Hospital, Unity Health Toronto
Supervisor: Dr. Sidney Kennedy 
My PhD research focused on the interaction between mild traumatic brain injury, depression, and suicide risk using neuroimaging, behavioural, and clinical measures. I had always been interested in neuroscience and mental health growing up, but my academic interest turned personal very quickly when a close family member died by suicide. When it came time to apply for grad school, I knew I wanted to make a difference in this field and I was fortunate to find Dr. Sidney Kennedy's research team who specialized in this area.
During my PhD I really enjoyed connecting with other students and learning about their research – especially since IMS is such a large and diverse program, it was always interesting to hear about the innovative work going on in other fields. Another highlight was designing the IMSSA logo!
I'm starting a postdoctoral fellowship with Dr. Sakina Rizvi this fall, switching gears to a qualitative community-based research project where we will develop a training program to build capacity among friends and family of those at risk of suicide. Throughout my PhD I've really developed a passion for more community-based work and bolstering social supports, so I'm thrilled to be able to focus on this full-time.
As new grad students, make sure to prioritize work-life balance and self-care from day one, and find and cultivate hobbies outside of the lab that recharge you – grad school is a marathon, not a sprint. For me, running was a big piece of my journey that kept me grounded. It's easy to get sucked into the never-ending pile of manuscripts, but they will still be there when you get back from your run!
 Omar Kanny, MSc
Research Site: Li Ka Shing Knowledge Institute, St. Michael's Hospital
Supervisor: Dr. Howard Leong-Poi
My MSc research focused on investigating the role of long non-coding RNA MEG3 in Diabetic tissue-specific angiogenic responses. As a type one diabetic, I have always been interested in learning more about the complexities of this disease. My research was very intellectually intriguing and allowed me to realize the importance of our work in identifying different mechanisms that may be used to treat diabetics with vascular complications.
My highlights at IMS involve working closely with innovative and knowledgeable individuals. I was fortunate to lead the Cardiovascular Sciences Collaborative Specialization Student Research Day as the Chair of the Organizing Committee two years in a row, and be involved with several initiatives focused on empowering graduate students through my affiliation with St. Mike's Hospital Research Student Association and iBEST.
I'm currently working as a Transformation Consultant at Klick Health. It has been thrilling to bridge the knowledge I gained as a graduate student and learn more about how industries operate to identify gaps and drive innovation in different healthcare enterprises.
Imposter syndrome seems almost inevitable for all new students, and I encourage you to remember that you've accomplished so much already, and you deserve to be here. Make the most of this chapter by engaging in as many opportunities and experiences as possible. Lastly, try not to fret if your goals don't unfold how you had originally planned and be open to exploring how you can apply your skills and knowledge in different fields.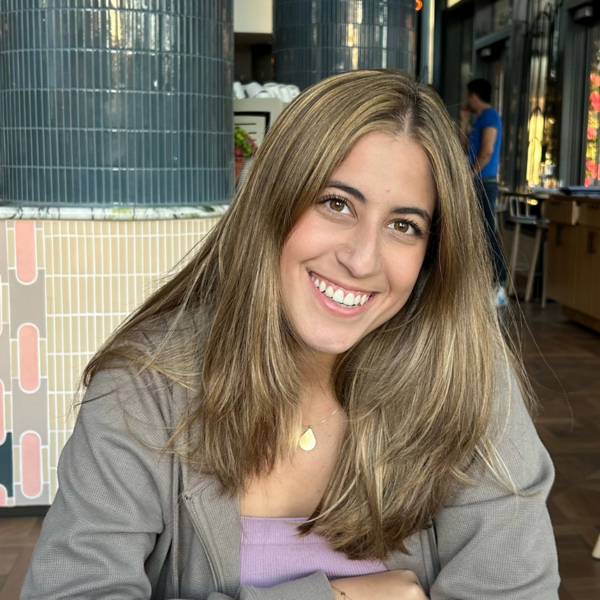 Tuana (Tia) Kant, MSc
Research Site: Centre for Addiction and Mental Health (CAMH)
Supervisor: Drs. James L. Kennedy and the late Joseph H. Beitchman 
My MSc research focused on the genetics underlying childhood aggressive and externalizing behaviours. I've always been interested in pediatric mental health and understanding the biological underpinnings of behaviours through a developmental lens. Throughout my MSc, we found that the influence of certain genes on aggressive behaviours may change over development from childhood to adolescence. It's rewarding to contribute to the literature through publications and present my findings at scientific conferences. It has truly been a privilege to work in Dr. Kennedy's lab.
From international conferences to poster presentations and my thesis defense, I learned invaluable lessons from the brilliant researchers around me. Through IMS' Career Mentorship Program, I was able to meet a mentor who has been supporting me in every step of my journey. I was part of the IMS EDI Sub-Committee for high school outreach - it was amazing to be part of something beyond my research while helping high school students find a passion for science.
I am currently continuing to work on the exciting Psychiatric Genetics research in Dr. Kennedy's lab at CAMH. My plan is to apply to medical school. I look forward to continuing to pursue my passion for research while translating the skills I learned in grad school into clinical practice. 
My advice for new grad students is to take every opportunity to learn and expand your knowledge. Participate in mentorship programs, attend workshops, present at conferences, and get involved with IMS outside the lab. IMS is an amazing community where everyone is willing to help and share their expertise.
Akihiro 

Nakamura, PhD
Research Site: Schroeder Arthritis Institute, Toronto Western Hospital, UHN
Supervisor: Dr. Nigil Haroon
 My PhD research focused on one of the most common forms of arthritis, spondyloarthritis (SpA), which affects the spine and joints. I am a rheumatologist from Japan and have seen many SpA patients. Unfortunately treatment options for SpA are very limited compared to other types of arthritis and up to 40% of SpA patients don't respond to these treatments. I pursued my PhD in Dr. Haroon's lab in order to find new therapeutic targets for SpA.
I really enjoyed the classes I attended, especially when I was involved in group discussion and presentations. Since we all had different backgrounds and research interests, I was inspired by other people's innovative ideas and their willingness to learn. I was so thrilled to receive the Laidlaw Manuscript Competition Award 2022 at the end of my PhD. 
I'll be starting a new career as an Assistant Professor, Division of Rheumatology at Queen's University in Kingston. I will continue to see SpA patients in my clinic and continue translational research in my laboratory. My dream is that the drug I discovered will one day be used to treat my SpA patients.
My advice for new students is to find support from peers in your lab and from across IMS. It's easy to get lost in work, so it's critical to dedicate time to maintaining friendships. Completing a PhD program is a collective effort and achievement, so don't forget to thank your family for supporting you through the journey. Finally, as a scientist, I'm so grateful for all the new students who will be advancing research. Let's make society better with the power of science!