Doctoral Stream Programs
The Institute of Medical Science is one of the largest graduate units at the University of Toronto.
The IMS is dedicated to training medical researchers and dissemination of new knowledge relevant to human biology and pathobiology. In this program, you will graduate from the University of Toronto, School of Graduate Studies - Division IV, Life Sciences with either a:
Master of Science (MSc) OR
Doctor of Philosophy (PhD) 
Eligible MSc students also have the option of transferring to the PhD, i.e. doctoral program, hence the term doctoral-stream programs.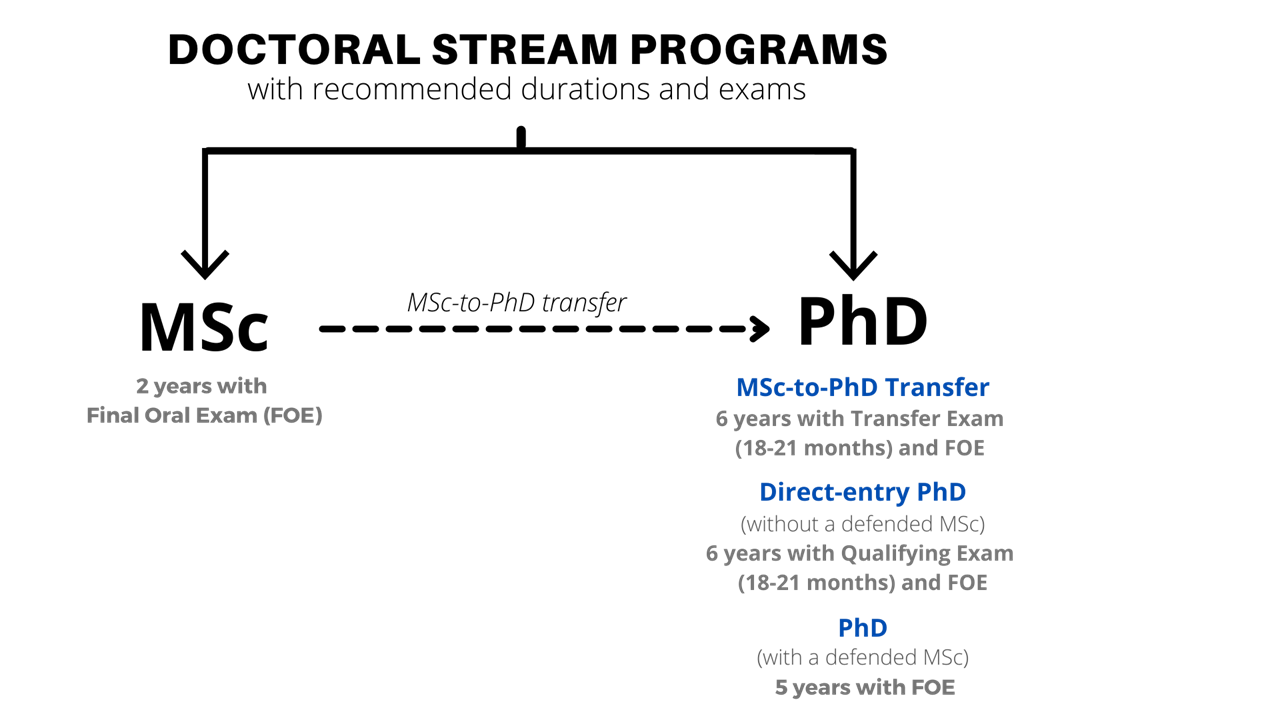 To succeed in the program, you should refer to the Student Handbook
The Student Handbook provides a detailed overview of important information for both Master's and PhD students and supervisors including registration, fees and funding, degree requirements, courses, etc.
Overall Objectives of the Graduate Degree Programs:
to provide a research environment that encourages the contribution of independent, original thought and the application of rigorous methods to the creation of new scholarly research;
to encourage individuals' commitment to the objective and honest re-examination of beliefs through a spirit of inquiry, and the appropriate conduct and reporting of one's research;
to develop a working knowledge and understanding of the general principles of research methodology, as well as knowledge relevant to the specific area of research chosen by the trainee;
to develop competence in the clinical and laboratory techniques specific to the chosen area of research; and the development of the appropriate analytical and experimental design skills appropriate to the area;
to provide in-depth knowledge of ethical issues relevant to one's chosen area of research;
to develop the ability to present and convey information and to discuss and defend such a presentation in oral and written form (including the presentation of seminars, the writing of reports suitable for publication in a peer-reviewed journal, and the writing of grant proposals for research funding);
to foster the trainee's commitment to life-long learning and continuing self-education;
to prepare the individual for a future career as a scientist or clinician-scientist.