Career Mentorship Program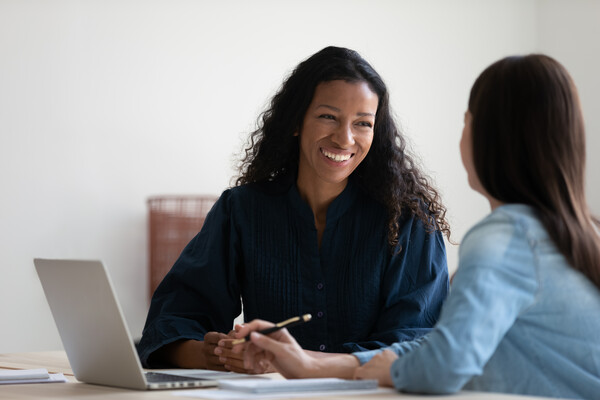 The IMS Career Mentorship Program (CMP) matches upper year doctoral students with an alumni or faculty mentor in their desired career or field. Mentors provide one-on-one support and guidance for students in their professional development and career goals.
This new mentorship program enables students to gain insight and directly benefit from our accomplished, well-connected and diverse IMS community. The program is complemented by exclusive social and graduate professional development events.
Program Overview
Attend a welcome orientation event in February 2022.
Meet with your mentor/mentee once per month between February - May 2022 (virtually or in-person).
Provide updates and feedback (mid and end point) for the purpose of program evaluation.
For mentees: participate in graduate professional development workshops and events such as tailored career panels, effective resume writing, preparing for job interviews, book clubs and more.
CMP group on Temerty Medicine Connect for networking, support and resource sharing.
For Mentees
Eligibility:
Upper year doctoral student (2nd year Masters or 3rd+ year PhD).
Clear sense of career direction and goals.
Commitment to active engagement in the program.
Member profile on Temerty Medicine Connect.
Applying:
Application period has now closed.
The pilot program is only able to accommodate a limited number of students, so we may be unable to accept all applicants.
We will do our best to match you with a mentor that meets your preferences, however matching suitability will depend on the pool of mentors. 
For Mentors
Eligibility:
IMS alumni or faculty member.

Career in any field or industry. We are looking for a diverse group of mentors.

Commitment to providing meaningful, one-on-one career-focused mentorship to a graduate student to help them better understand your career landscape and develop their professional competencies.

Can be located in or outside of Toronto/GTA as meetings with your mentee can take place virtually. 
Applying:
Application period has now closed. If you are interested in being a mentor in future cycles, please email us.
If we are unable to match you with a mentee we will keep your information on file for future program cycles.
Contacts
If you have any questions about the Career Mentorship Program, please don't hesitate to reach out.
Sarah Topa, Program Manager
Ergi Duli, Program Coordinator
Prof. Reinhart Reithmeier, Faculty Advisor