Scientific Day
The Annual Scientific Day is the academic highlight of the year.
It is designed to highlight student achievements, teaching excellence and to provide opportunities for students to work on presentation skills and for faculty and students to interact.  All faculty and students are encouraged to attend.
Scientific Day takes place in May each year. Students are invited to compete for a number of Scientific Day Student Awards, including the Laidlaw Manuscript Competition and the Alan Wu Poster Competition. IMS faculty members and students will be updated via email of competition deadlines and Scientific Day events.
As part of their degree requirements, all MSc and PhD students must present their research project at Scientific Day once during their degree. 
Scientific Day 2022
May 17, 2022 at Hart House
Click here for more highlights.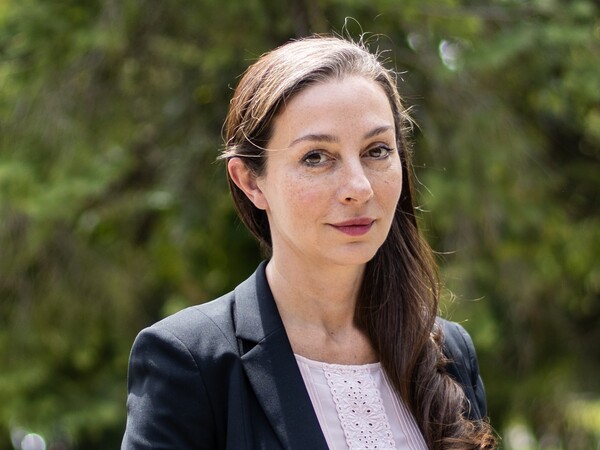 Bernard Langer Annual Lecture in Health Sciences Keynote Speaker: 
We were thrilled to have Dr. Gelareh Zadeh from the University of Toronto present the 2022 Keynote Address on the topic of "Clinically Relevant Molecular Data Driving Surgical Management for Brain Tumors".
Dr. Gelareh Zadeh is a Professor at the Department of Surgery and Head of Neurosurgery at Toronto Western Hospital. She leads Surgical Oncology at Princess Margaret Cancer Center and is a Senior Scientist at Princess Margaret Cancer Research Institute.
She holds the Wilkins Family Chair in Brain Tumor Research focusing on building surgical clinical trials for brain tumor patients.
Internationally, she is the President of the Society for Neuro-Oncology and Editor-in-Chief of Neuro-Oncology Advances, an open access journal of Society of Neuro-Oncology and European Association of Neuro-Oncology.
Her clinical practice focuses on Skull Base Neuro-Oncology, with dedicated     general brain tumour clinic and many multidisciplinary clinics that she has established at UHN such as skull base, pituitary, brain metastases, gamma knife, and neurofibromatosis clinic.
Bernard Langer Annual Lecture in Health Sciences
The keynote lecture was established to honour the achievements of Dr. Bernard Langer in establishing the Surgeon-Scientist training program at the University of Toronto during his tenure as Chair of the Department of Surgery from 1982 -1992.
Each year, a guest speaker is selected to give a talk at Scientific Day who is internationally recognized for their scientific contributions and is also known to be an excellent role model and mentor for graduate students.
2021: Dr. Jeff Biernaskie - Deciphering the cellular and transcriptional recipe enabling skin regeneration
2019: Dr. Dongeun Dan Huh - Microengineered physiological bio-mimicry: Human organs-on-chips
2018: Dr. Stefan-M. Pulst - Targeting Ataxin-2 as a strategy for treating neurodegenerative diseases
2017: Dr. Marina Picciotto - Vaping and the baby brain – what can studies of nicotine tell us about brain development?
2016: Dr. Victor Dzau - Healing and Regenerating Hearts: 21st Century Prometheus?
2015: Dr. Christopher P. Austin - Catalyzing Translational Innovation
2014: Dr. James P. Landers - Rapid and Affordable Microfluidic Systems for Genetic Analysis: Are We on Track for the Personalized Medicine Era?
2013: Dr. Jeffrey S. Mogil - Mice are People Too: Translation in Pain Research from Genetics to Social Modulation
2012: Dr. Thomas R. Insel - Lost in Translation: Opportunities and Challenges for Translating Scientific Discoveries into Better Health
2011: Dr. Andrew Feinberg - The Epigenetic Basis of Common Human Disease
2010: Dr. Kevin J. Tracey - Reflex Control of Immunity
2009: Dr. Polly Matzinger - Immunity is a conversation, not a war