Awards in Education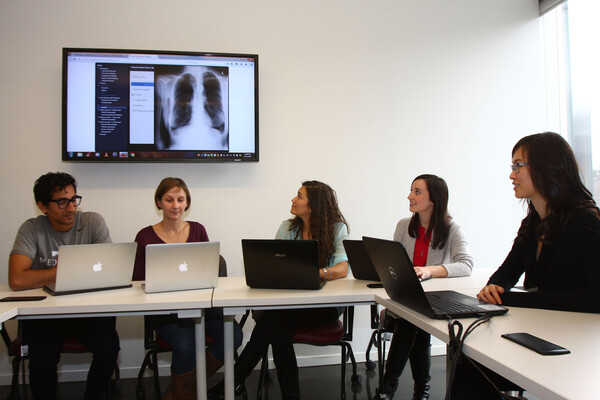 See below for the various IMS Awards in Education. These awards will be presented at Scientific Day in April 2023.
Two-Step Nomination Process:
Step 1 – Letter of Nomination Deadline: February 22, 2023
Nominees for the IMS Awards in Education must be nominated by a student (current or former) or another faculty member; self-nominations are not accepted. Please ensure that the Letter of Nomination clearly states the award category, provides a thorough justification for the nomination that aligns with the specific award criteria, and lists the nominee's contact information.
The Letter of Nomination should not exceed 500 words and should be formatted as either an email or a single PDF document. The nominator should email the Letter of Nomination by the Step 1 deadline to cc.medscience@utoronto.ca
Step 2 – Nomination Package Deadline: March 24, 2023
All Letters of Nomination received by the Step 1 deadline will be reviewed by the IMS Curriculum Committee and a short-list of nominees (max. 3 per category) will be contacted directly. Short-listed nominees will be responsible for compiling and submitting their Nomination Package according to the required elements of the award. The entire Nomination Package may include, in order:
Supporting Letters (maximum of 1-2 pages each) from:

Students (other than nominator, current or former, minimum of 2 and maximum of 3).

Colleagues (other than nominator, minimum of 1 and maximum of 2).

Summary of Student Evaluations

(maximum of 5 pages), such as teaching evaluation scores.

Nominees Statement of Teaching Philosophy

(maximum of 1-2 pages).

Summary of Nominee's Contributions to Teaching/Education

(maximum of 4 pages) that highlights accomplishments and teaching innovation relevant to the specific award criteria.

Nominee's Current Abridged CV

(maximum of 10 pages).

Teaching Materials,

with associated brief description of why materials are relevant to application (maximum of 10 pages).
The entire Nomination Package should be formatted as a single PDF document and emailed, by the nominee, to cc.medscience@utoronto.ca