IMS Strategic Plan 2021-2026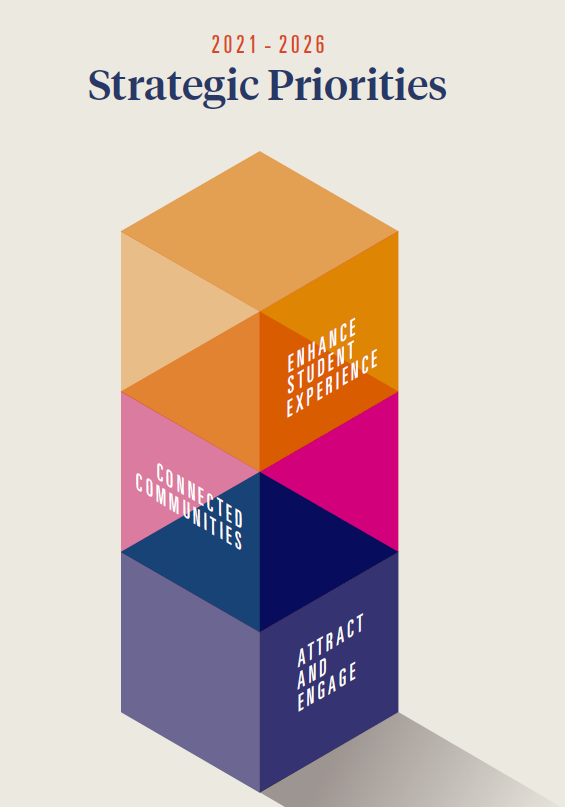 Dear IMS Community:
It is my great pleasure and honour to introduce the Institute of Medical Science (IMS), University of Toronto Strategic Plan 2021-2026 - Community, Connections and Impact.
The Strategic Planning Committee consulted broadly with IMS students, faculty, staff and alumni, decanal leaders in the Temerty Faculty of Medicine, clinical chairs and other stakeholders to develop this new Strategic Plan. The new plan highlights our vision, mission and top three priorities: improving student-driven graduate training, connecting our IMS community of scholars, and attracting and engaging diverse and talented students and faculty.
Despite all the uncertainty and challenges the global pandemic has brought, I am excited about the future and goals we have set. I encourage all of our faculty, students, staff and alumni to read this document. Together, we will strive to integrate our values (Discovery, Connections, Growth, Diversity and Excellence) in all that we do. With this Strategic Plan as a guideline, IMS will be able to work together to become an even more successful community that inspires and prepares future leaders in translational medical science.
Sincerely, 
Dr. Mingyao Liu
Director, Institute of Medical Science
Professor, Department of Surgery
Temerty Faculty of Medicine
If you would like a hard copy of the Strategic Plan, please fill out this form