Student IMPACT Award Winners
2023 Award Recipients: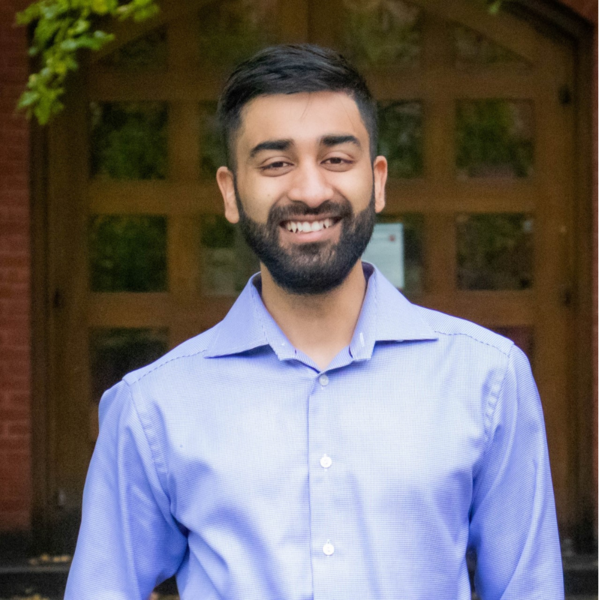 Muzaffar Bhatti is a PhD Candidate who is investigating the role of bone marrow stromal cells in the development of acute myeloid leukemia. He works at Princess Margaret Hospital under the co-supervision of Dr. Dennis Kim and Dr. Armand Keating, and his research is partially funded by the Ontario Graduate Scholarship. During his time at IMS, Muzaffar has actively participated in the Institute of Medical Science Students' Association where he has contributed to developing activities that promote physical and academic engagement. He has also been an active member of the UofT Talks planning committee and Co-Led the planning of the 2023 symposium. Muzaffar is enthusiastic about creating opportunities for fellow graduate students to engage, enjoy, and develop skills beyond what they learn in the lab.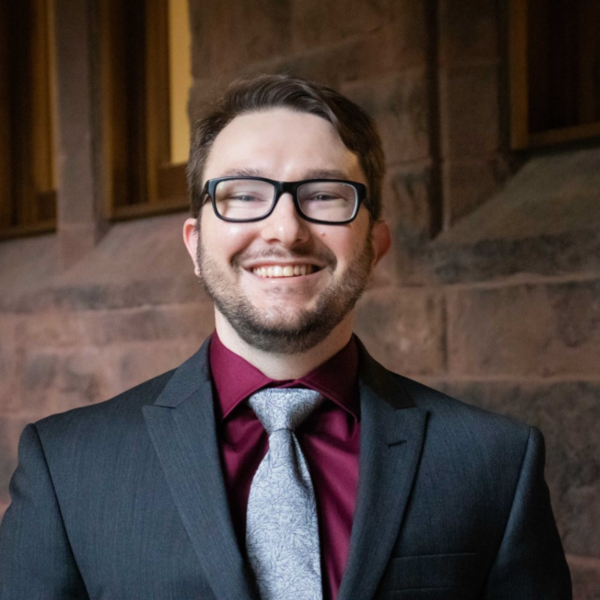 Alex Boshart is a PhD Candidate in the lab of Dr. Ana Konvalinka where his research focuses on kidney transplant rejection. Alex transferred from his Master's degree in 2021 so he could continue to pursue his research interests in kidney transplant, antibody mediated rejection, and organ-on-a-chip development. Many of you may know Alex from his various student leadership positions such as being two-time IMS Students' Association (IMSSA) Vice-president, a Peer2Peer Mentor, an IMS New Student Orientation leader, and a member of the IMS Student Recruitment Committee. One of his favourite volunteer memories was being an integral part of raising over $1000 with IMSSA for men's health during Movember. He is incredibly proud of the impact his work has had on the Institute of Medical Science and is overjoyed with the brilliant hardworking friends that he has made as a result
Ergi Duli is a senior PhD Candidate in the Lemaire laboratory at the Peter Gilgan Centre for Research and Learning, Hospital for Sick Children. His research explores how plasma growth factors modulate endothelial regulation of platelet activity and clot formation. Ergi is actively involved at IMS having acted as Student Lead for two IMS Scientific Days and supporting multiple Summer Undergraduate Research Program research days. He is also a member of the IMS EDI committee, a mentor for the Peer-to-Peer Mentorship Program, and recently supported the launch of the IMS Career Mentorship Program. Ergi has contributed to increased engagement within the broader IMS community by helping ensure students can leverage the experiences of faculty and alumni to support their transition from graduate school to industry, academia, or medicine.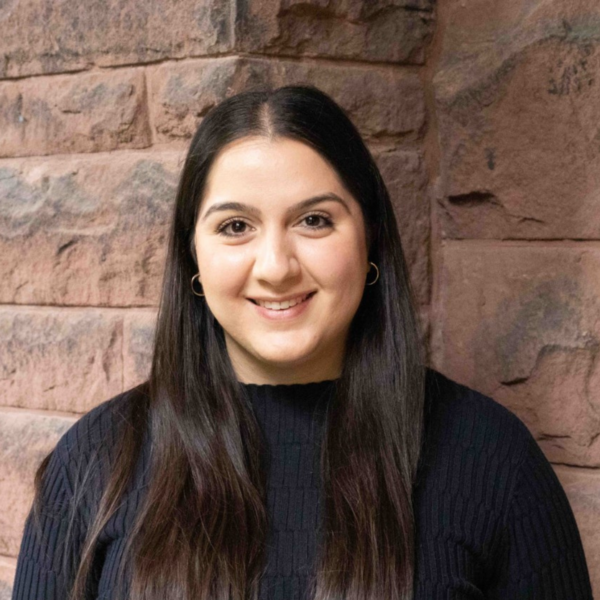 Nairy Khodabakhshian is a PhD Candidate supervised by Dr. Luc Mertens and Dr. Vitor Guerra. Nairy's graduate research studies cardiovascular exercise responses in children with Marfan and Loeys-Dietz Syndrome at SickKids. Nairy's research is supported by the Labatt Family Heart Centre, Loeys-Dietz Syndrome Foundation of Canada, and Queen Elizabeth II/Heart and Stroke Foundation of Ontario. Beyond her graduate research, Nairy has made significant contributions to IMS. Nairy previously served as the SickKids Site Director and Director of External Communications for the IMS Students' Association and as a mentor and Director of Communications for the Peer-to-Peer Mentorship Program. Presently, Nairy serves as Program Director for the latter, in addition to her role as student representative on the IMS SAFE, Curriculum, and Admissions Committees. Nairy is also spearheading the development of a novel course which utilizes virtual reality to teach clinical research skills to IMS students.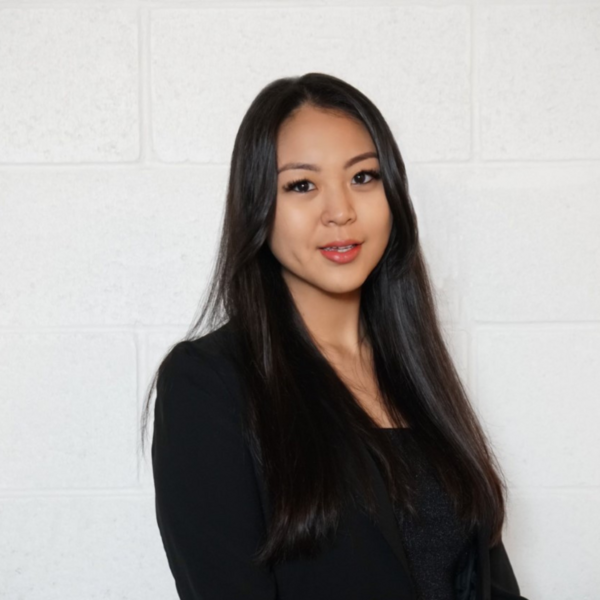 Lisa Eunyoung Lee is a PhD student working at the BARLO Multiple Sclerosis Center and Keenan Research Center at St. Michael's Hospital under the supervisions of Dr. Jiwon Oh and Dr. Tom Schweizer. Lisa uses advanced magnetic resonance imaging techniques to study tissue microstructural changes underlying disease progression in the brain and spinal cord of people with multiple sclerosis. Lisa has been actively involved in the student community through the IMS Students' Association, IMS Curriculum Committee, Peer-to-Peer Mentorship Program, St. Michael's Hospital Research Student Association, Korean Canadian Scholarship Foundation, and as a TA in the Faculty of Arts & Science and the Temerty Faculty of Medicine.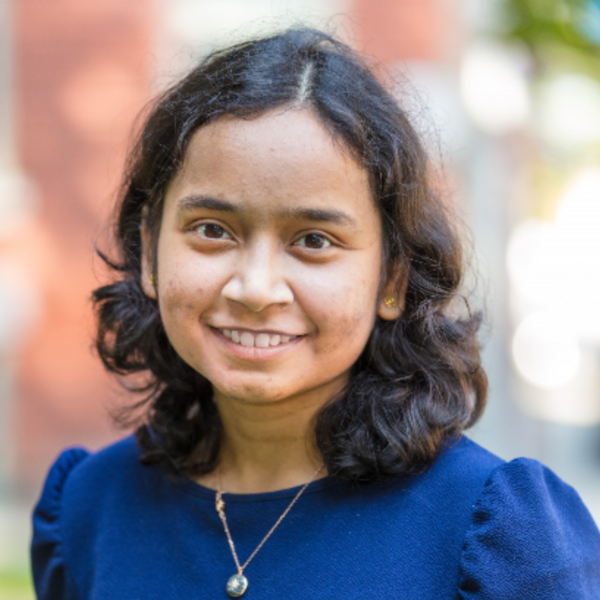 Anukrati Nigam is a PhD Candidate from Kanpur, India and is currently involved in research of the molecular basis to neuronal excitability through data-driven approaches with Prof. Dr. Sean L. Hill and Dr. Shreejoy Tripathy at the Krembil Centre for Neuroinformatics. During her time at the University of Toronto (UofT) she has been involved in over eight clubs and societies. She has taken leadership roles as the Co-President for the Indian Graduate Students' Association at UofT and the Vice-President for the IMS International Student Community. She has been an audio engineer at the IMS Raw Talk Podcast as well as Student Leader for the Graduate Student Support Subcommittee that is part of IMS' EDI Committee. Through her involvement with the multiple clubs and committees, she has made significant efforts in enhancing students' experience at the University of Toronto. She cherishes all the memories and the connections she made through her academic and extracurricular experiences.