Institute of Medical Science Students' Association
(IMSSA)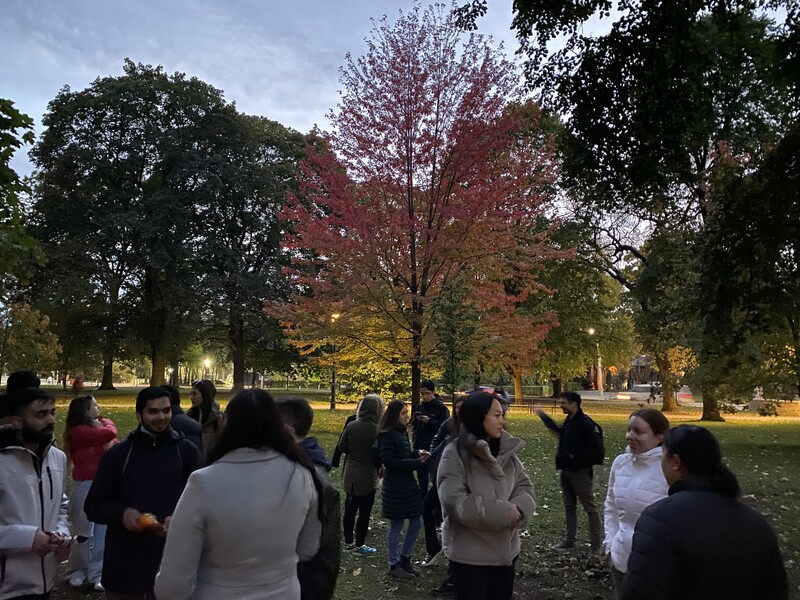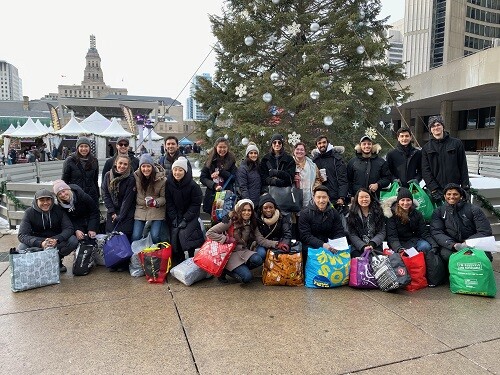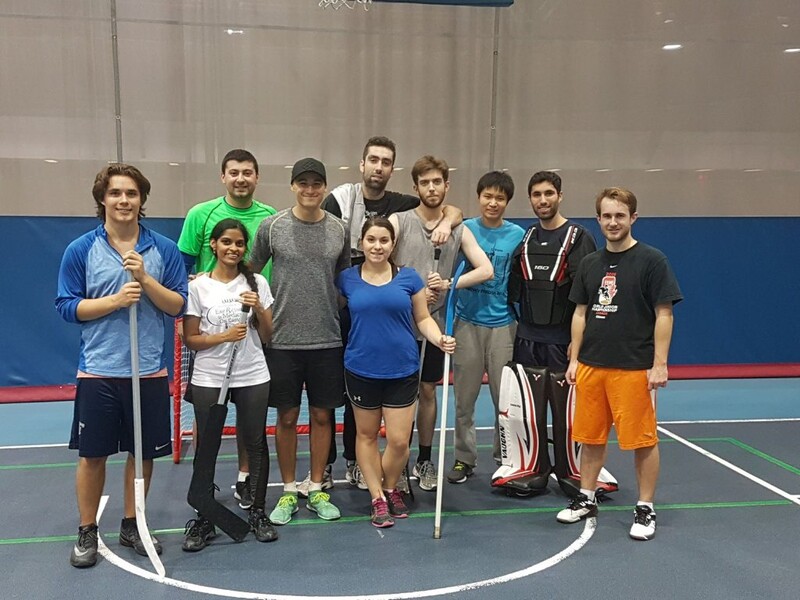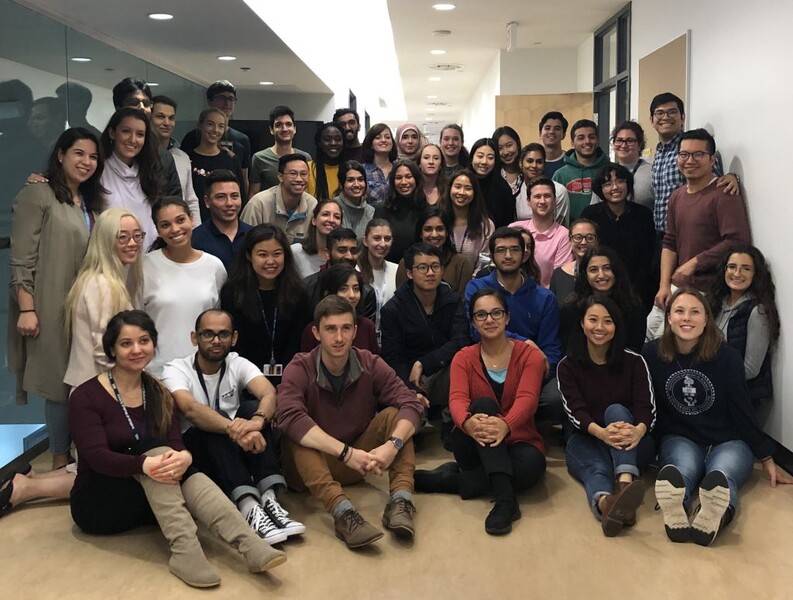 Click here to visit the new IMSSA website.
All students registered in the Institute of Medical Science are members of the IMS Students' Association (IMSSA), and are expected to take an active part in the organization. A portion of your incidental fees goes to the Graduate Students' Union (GSU), which in turn funds the IMSSA.
The IMSSA Executive is an elected body that represents students' views and interests by participating in the standing committees of the IMS, and organizes various academic and social events throughout the year. The IMSSA Executive meets bi-weekly to plan these events and discuss issues of relevance to students. In addition, each member of the Executive fulfills certain specific duties. Elections to office are held annually
Our mission
We are the Institute of Medical Science Students' Association (IMSSA) and represent the interests of graduate students at the Institute of Medical Science (IMS). IMSSA engages graduate students, staff and faculty of the IMS, with our primary mission being to promote the well-being of our student body as we attend to a wide range of student needs. We inspire students to participate in initiatives, activities and events beyond the lab setting within the realms of our various subcommittees: social, community and outreach, sports, academics and wellness. This framework creates a bonded community and encourages the sharing of experiences, skills and ideas during and beyond students' graduate degree.
Our achievements
Our major achievements are establishing new and recurring (annual) events and initiatives that have both strengthened our student community and benefited the community at large. For example, we have an annual 'Warm Hands Cold Streets' event, in which IMS students come together during the holidays to take on numerous routes in downtown Toronto and disseminate warm clothing and other goods to homeless shelters as well as people living on the street. Another successful annual event is the documentary screening event, in which a health topic is featured in a film and we shed light on it from educational and advocacy perspectives. On a smaller scale, but equally impactful, we have also developed an academic seminar series program that rotates through various professional paths for graduates of the IMS. We are also proud of the social and sporting events that we offer, including intramural games, as in keeping with our aim to enrich students' lives outside of the lab, we bring our student body together.
IMSSA Events
For the IMSSA events calendar, click here.
Who should connect with us?
Any current IMS student or prospective IMS student! There is room on IMSSA for every kind of student!
If you would like to join IMSSA or if you would like to make an announcement through the IMSSA newsletter, please email us at commims@gmail.com, or reach out to us on Instagram, Twitter, and Facebook.
2021/2021 Executive Council
Co-Presidents: Kayvan Aflaki, Serena Peck
Vice-President, Operations: Isis So
Vice-President, External Affairs:  Alex Boshart
Treasurer: Marlene Rong
Director of Internal Communications: Adriano Nella
Director of External Communications: Nairy Khodabakshian
Secretary: Kristina Zhang
Director of Academic Affairs: Kyla Lee
Director of Sporting Events: Vanessa De Gregorio
Director of Wellness & Wellbeing: Stephen Cho
Director of Community & Outreach: Pascale Tsai
Director of Social Events: Emily Ana Butler
Equity, Diversity, and Inclusion Officer: Sajeevan Sujanthan
Graduate Student Union Reps: Danny Bojic, Shengjie Ying, Daniel Diatlov
International Student Rep: Syed Ather
Faculty of Med. Interdepartmental Rep: Rosa Sommer
First-year/SURP Rep: Tulip Marawi
PhD Student Rep: Carly Knuth
CAMH Site Directors: Anastassia Mena, Justyne Rodas
SickKids Site Directors: Sayali Joshi, Akash Kothari
MaRS Discovery District Site Directors: Jenny Yune, Alberto Cevallos
MSB/CCBR & Women's College Site Director: Tristen Nimojan
Mt. Sinai & Toronto Rehab Site Director: Sara Corvinelli
Princess Margaret Hospital Site Director: Kyla Trkulja
St. Michael's Hospital Site Director: Abbey MacFarland, Lisa Eunyoung Lee
Sunnybrook Health Sciences Centre: Matthew Settimi
TGH Site Director: Arif Sarowar
TWH & Baycrest Hospital: Muzaffar Bhatti, Lauren Levy
For previous executive councils, click here.