Why choose IMS?
The Institute of Medical Science in the Temerty Faculty of Medicine at the University of Toronto is at the centre one of North America's largest biomedical research, education and clinical care networks. Find out more about what makes our world-class graduate program unique from our current students, alumni, faculty and staff.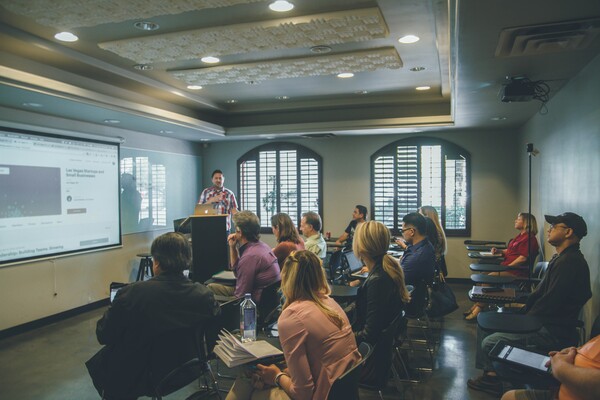 Our superb faculty ensures the highest quality graduate training experience for our students
Our faculty hold professorial appointments across the Faculty of Medicine in the Clinical, Basic Science, Rehabilitation Science, and Community Health sectors.  Their research covers a wide range of multidisciplinary research areas in biomedical science, clinical science, population health and health services, bioethics, health professions education and radiation oncology. Within each field, faculty study in such areas as infection, immunology, neuroscience, brain health, cardiovascular, respiratory, musculoskeletal, cancer, regenerative medicine and development,  endocrinology, gastroenterology. Check out our Faculty Directory to find our faculty members and search by name or theme.
Focus on translational research
The IMS takes a leading role in translational research training that links fundamental discovery with patient-based research and clinical applications in health promotion and disease prevention with the intention of improving health outcomes for individuals and populations.
Work side-by-side with clinician-scientists and make a difference!
Information for students outside and international students in Canada
Search our Faculty Directory to find a Supervisor
"I love my job. I thrill at the chance to challenge students to think differently and inspire them to improve health care, champion change, and follow their own passions. I would have never been in this position without my IMS mentors, as well as Kamila Lear, Hazel Pollard and the rest of the IMS staff who helped me so much along the way. My time at IMS was truly a journey, and one I hope I have the privilege to lead future students on for many years."

Rich Foty, PhD Alumnus
Research Intensive Graduate Degrees
Our graduates receive a MSc or PhD degree in Medical Science, with the thesis title, supervisor's name, and courses taken on the official transcript. Our minimum course requirements are modest so that students can focus on an intensive research apprenticeship with world-class researchers.  Our doctoral stream degrees require completion of a thesis, which often forms the basis for peer-reviewed publications.
The focus on research affords students the opportunity to spend their time conceptualizing, performing, and writing their research findings.
Competitive Support for Students
We offer student stipends to MSc and PhD students in good standing.
Our MSc and PhD students receive major external awards from the Canadian Institutes of Health Research Council, Natural Sciences and Engineering Research Council, Social Sciences and Humanities Research Council, and the Ontario Graduate Scholarship Program.  Many more receive student awards from other funding agencies such as the Kidney Foundation, Ontario Mental Health Foundation, National Cancer Institute of Canada, etc.
Find out more about our student funding packages.
A Great Student Experience
Located in the heart of metropolitan Toronto, the Institute of Medical Science give students the opportunity to work with world class researchers in a diverse and thriving city.
The IMS has over 500 current graduate students and one of the highest percentages of international students of any UofT graduate department.
The IMS Student Association (IMSSA) is very active.  The Council Members have tremendous input into the activities of the IMS through their involvement on key IMS committees.  The students have regular social activities organized across disciplines, organized through the IMSSA.
"In many ways, much of the work at IMS is already inherently translational given that the main goal for many researchers whether at the molecular, animal or clinical level is to make a direct impact in advancing our knowledge of and developing new treatments for medical illness."

Aristotle Voineskos MD, PhD, FRCP(C)