EDI High School Subcommittee
We are acting on the evidence that providing equitable and inclusive access to a career in research creates excellent science by making it more relevant to our society, rigorous, and reproducible. Incorporating EDI practices in research is essential to creating a safe, comfortable and welcoming environment for all, not just a select few - which nurtures creativity and fuels innovation. Through this program, we hope to engage with high school students and disseminate these EDI principles by connecting them to research opportunities, giving talks, running workshops and showcasing the diversity of scientists and their research.
See here for further information on the IMS EDI Committee. 
More opportunities in STEM designed specifically for high school students will be updated and presented in the near future. For any questions, please feel free to contact Pascal Tyrrell.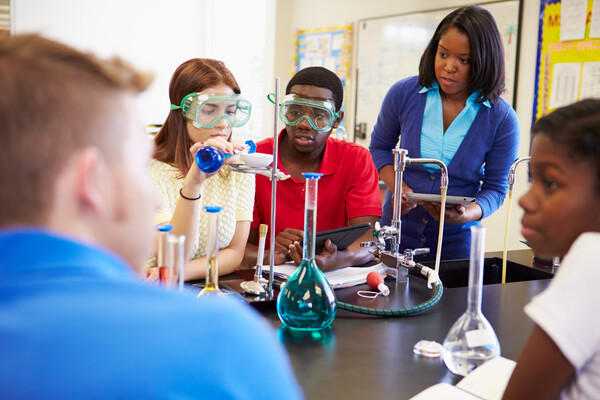 Our Aims
The expansion of pathways for outreach and recruitment of learners from high schools through:
1) creating an accessible platform for high school learners to access resources and connect with graduate mentors  
2) promoting research opportunities that embody equity and inclusion best practices 
3) showcasing the diversity of faculty members, graduate trainees and their research 
UofT Opportunities and Resources
Affiliated Hospitals Resources
SickKids Manulife Kids Science & Technology
Manulife Kids Science & Technology is an outreach program designed to educate and inspire youth with interactive science experiences including internships, mentorship programs, on-site lab visits, talks, school visits, and demonstrations. Their sciences and technology programs focus on reaching youth both within the hospital and across Toronto, the Greater Toronto Area (GTA), and Ontario, with an emphasis on those who are at-risk or have a lack of access to interactive science experiences. 
Manulife Kids Science & Technology has become a valuable part of SickKids' community outreach efforts, reaching more than 28,000 students to date. Their goals are to address the needs of students through fun, informative, and interactive experiences with scientific leaders, and create an avenue to ask questions and learn more about Science, Technology, Engineering, Mathematics, and Medicine (STEMM) related fields. 
University Health Network (UHN) STEM Pathways
The UHN STEM Pathways program gives students the opportunity to learn about STEM (science, technology, engineering and mathematics) from leaders in the field. Students from Grade 1-12 can participate in interactive tours, scientist panels, hands-on workshops, symposiums, internships, co-op programs and more!  These opportunities are at no-charge to participants (or schools) and aim to instill a curiosity and love of STEM. Browse their website to find out more about who they are, their current and previous outreach programs and their volunteers.  
UHN Summer Seminar Series
In this 3-day virtual series, youth (14+) got to learn about many diverse topics in research, medicine, and healthcare, and explored careers in these sectors.
Students participated in interactive and engaging activities each day and networked with leading scientists and healthcare professionals from UHN.
Every individual that attended the seminar series received a certificate of completion for the program as well as the SHSM certificate in medical terminology.
Engineering Resources & Initiatives