Scientific Day Student Awards
2021 Award Winners:
See the accordions below to find all IMS Scientific Day Award winners from 1995 - 2020.  
Whiteside Award
Presented to Alexandria King, MSc
Established in 2003 to honour the contributions of Dr. Catharine Whiteside, a former graduate coordinator of the IMS, and our former Dean of Medicine at the University of Toronto, this award is presented annually to a recently graduated Master of Science student who has made outstanding scholarly contributions.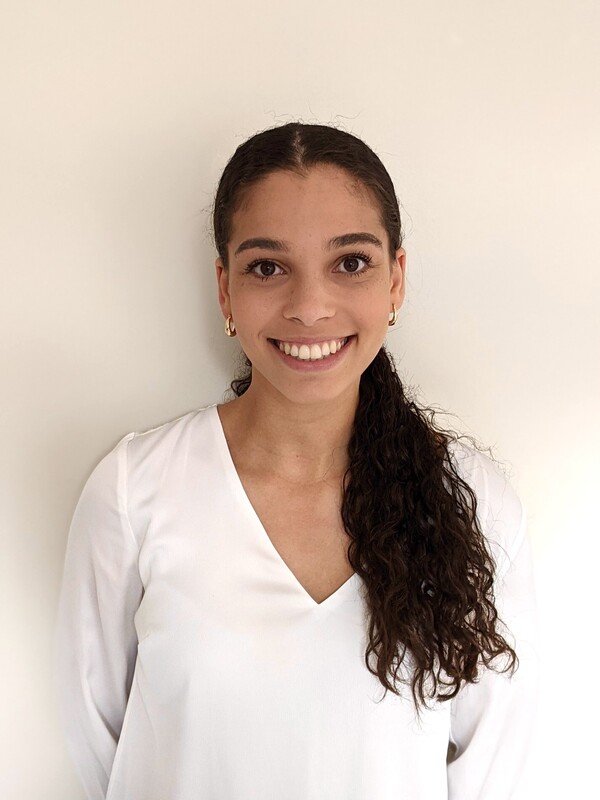 Alexandria King is awarded for her outstanding Master's research project on the development of a core outcome set for future studies on pregnancy-associated venous thromboembolism, supervised by Dr. Rohan D'Souza. Her focus was on standardizing outcome reporting in this area while incorporating the perspectives of pregnant persons and their health care providers. During this time, she also completed a Collaborative Specialization in Women's Health through the School of Dalla Lana School of Public Health. Her thesis work has been presented both locally and internationally and was supported by a CIHR Sir Frederick Banting and Charles Best graduate scholarship. Alexandria was an active member on the IMS Students' Association acting as Vice President in 2017-2018. She also competed on the varsity track and field team at U of T and previously at Western University, where she completed her Bachelor of Medical Science. Alexandria is now entering her second year of medical school at Dalhousie University and is excited to continue her journey in medicine. Outside of research and medicine, Alexandria is a co-chair of Euphoria, Dalhousie Medicine's musical production and continues to enjoy athletics.
Siminovitch-Salter Award 
Presented to Ian Drennan, ACP, PhD
Established in 1995 to honour the contributions of Dr. Lou Siminovitch and Dr. Robert Salter, eminent researchers, founders, and mentors to the Institute of Medical Science, this award is presented annually to a recently graduated IMS doctoral student who has made outstanding scholarly contributions during their program.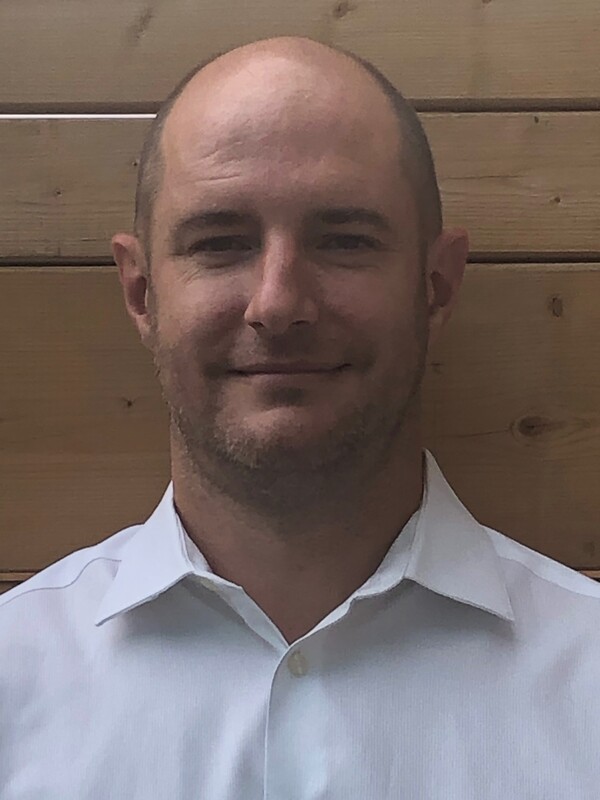 Dr. Ian Drennan is this year's recipient of the Siminovitch-Salter award. Ian's background is somewhat distinct from the other recipients of this award as he is a paramedic specialist and Assistant Professor in the Department of Family and Community Medicine at the University of Toronto so it's exceptionally impressive that he elected to undertake PhD graduate work at the IMS working with Dr. Laurie Morrison while holding these and for that matter many other positions. Ian's project was aimed at developing a clinical prediction rule in order to facilitate early risk stratification for out of hospital life-threatening conditions such as cardiac arrest. He developed an adult model that was a significant improvement improvement over existing models and also developed a model for the unique pediatric population something that had not been done by anyone before. The external reviewer of Ian's thesis commented that it represents work of great importance for Canada and similar healthcare environments throughout the world and may after external validation stand as a model for many. 
Roncari Prize 
Presented to Sarah Watling, Alaa Youssef, Stephanie Tran, Rachel Dadouch
Established in 1995 to honour the memory of Dr. Daniel Roncari, who served as the Director of the Institute of Medical Science from 1980 to 1983, this award is presented to IMS students who have made significant contributions to the academic experience of graduate students.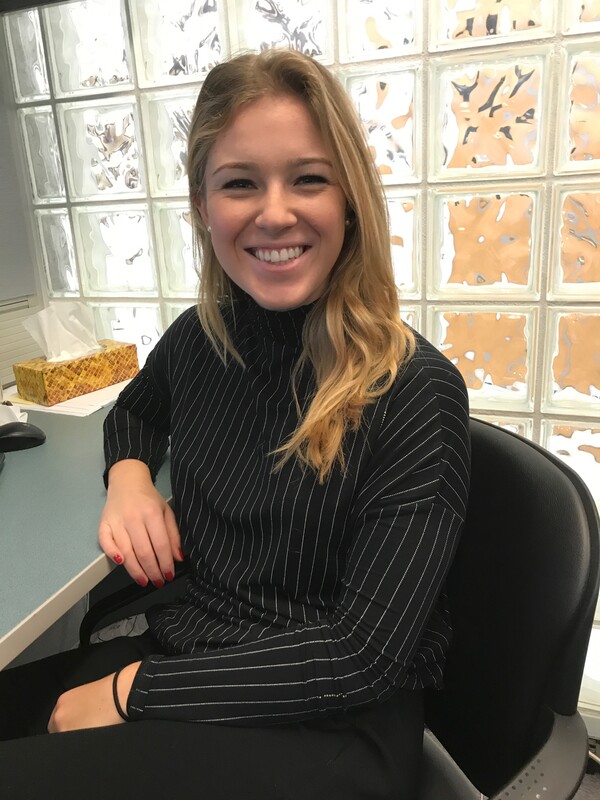 Sarah Watling joined the University of Toronto's academic community in 2012 when she enrolled in the Faculty of Kinesiology and Physical Education and competed on the women's varsity soccer team after participating in research studies through the sport medicine clinic. Sarah decided to pursue her Master's degree in the U of T's concussion research program after studying peripheral systems in physical brain trauma. Sarah shifted spaces for her PhD research. She is currently completing her Doctoral research at the Center for Addiction and Mental Health under the supervision of Dr. Isabelle Boileau. Her research is employing advanced brain imaging and peripheral blood sampling to understand the biological mechanisms underlying post-traumatic stress disorder. Throughout her PhD degree, Sarah has dedicated time to give back to the IMS through their work-study programs. In these positions, she has contributed greatly to several IMS projects including the Master's Futures project with Reinhart Reithmeier and more recently over the past year in the IMS Curriculum review.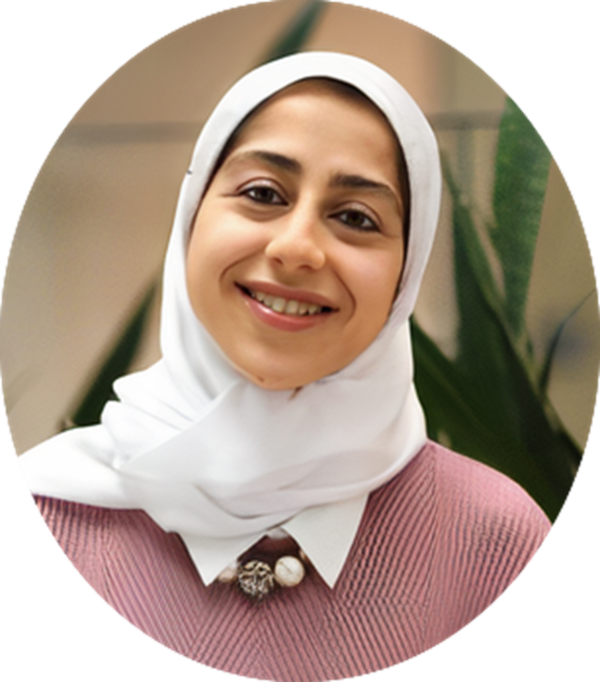 Alaa Youssef is a graduate student in the IMS and a research fellow at the Wilson Centre Temerty Faculty of Medicine University of Toronto. Her PhD research aims to identify ways to improve bariatric surgery long-term outcomes and care experiences for patients living with obesity. Under the supervision of Dr. Sanjeev Sockalingam, Alaa's doctoral thesis uses population-based analysis approach to predict bariatric patients long-term health-related quality of life outcomes after bariatric surgery and to create care pathways that enable personalized follow-up care. During her time as a student in IMS, Alaa has been involved in many IMS activities. She's been an active member of IMSSA, contributing to many of its very various events over time and has been involved in important institute work as a work-study student including the Master's Future project and more recently in the IMS curriculum review.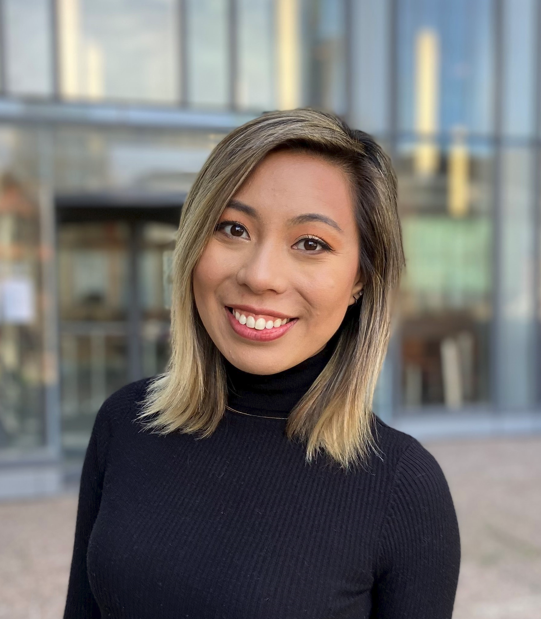 Stephanie Tran is a third-year PhD student in Dr. Robert Chen's lab at Toronto Western hospital. Her research explores sensory-motor integration in older adults and people with Parkinson's disease focusing on balance and gait. This work is supported by the Parkinson's Canada Graduate Student Award and the Queen Elizabeth Graduate Scholarship in Science and Technology. Stephanie is an active member of the IMS community, Previously she was IMSSA's Toronto Western Hospital Site Director. She is currently a team member on Raw Talk Podcast, U of T Talks, IMS Magazine and IMS Communications team. This year, she played a lead role to the launch of the new IMS website and Temerty Medicine Connect. Stephanie aims to use her passion for digital communication and social media to bring together the IMS community.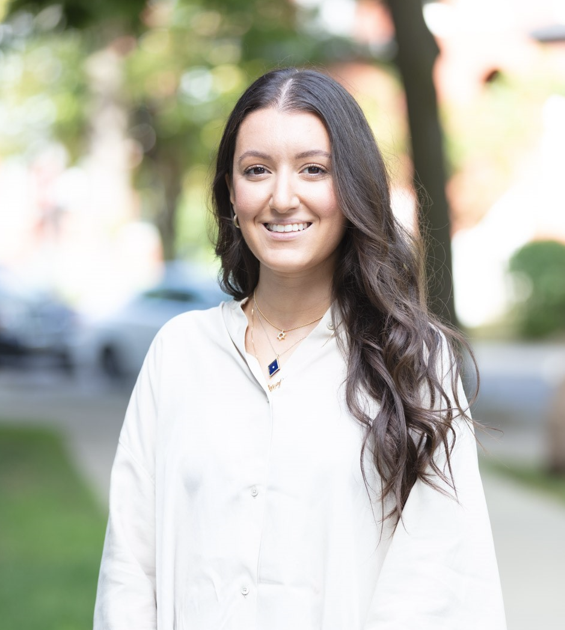 Rachel Dadouch is a fourth year PhD student supervised by Dr. Rohan D'Souza and Dr. Janet Parsons at Mount Sinai Hospital and St. Michael's Hospital and in the Collaborative Specialization in Women's Health. Funded by Canada Graduate Scholarship Doctoral to honor Nelson Mandela, her work is in maternal fetal medicine address communication barriers in the clinical encounters between healthcare providers and plus-sized pregnant patients. Rachel has engaged in IMS community through former position on IMSSA as the Director of Community and Outreach and Co-President and currently through being a Senior Advisor to IMSSA, Coordinator of U of T Talks, Co-Founder of Let's Talk Grad Wellness, Content Creator on Raw Talk Podcast and a member of the EDI committee.
Sara Al-Bader Memorial Award 
Presented to Mina Mirjalili
Established by the IMS to honour the memory of Dr. Sara Al-Bader, a PhD student at the IMS, this award is presented annually to an international doctoral stream student who shows exceptional academic promise.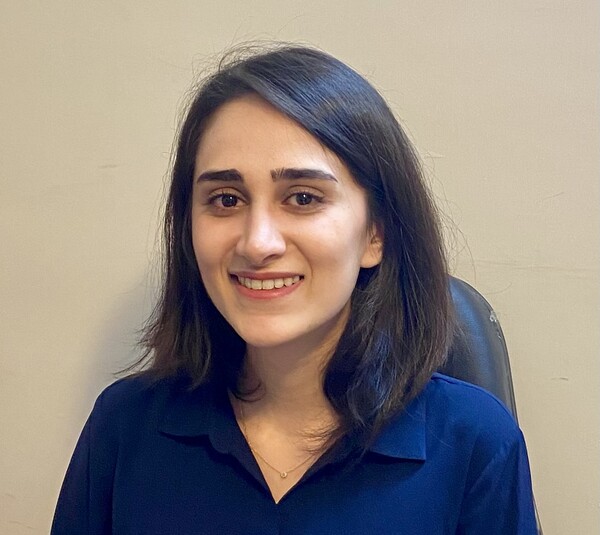 Mina Mirjalili is completing her PhD program here at the Institute of Medical Science. Mina completed her Bachelor's in electrical engineering from the University of Tehran in Iran. Interested in the complexity of the nervous system, she then pursued her training in computational neuroscience and received a Master's degree in biomedical engineering also from the University of Tehran. In 2018, Mina joined a highly collaborative team under the supervision of Dr Tarek Rajji. As a PhD student working at the interface 
of theoretical and clinical neuroscience, Mina is interested in developing interdisciplinary approaches to explore complex brain mechanisms. The goal of her research is to evaluate the efficacy of brain stimulation and optimize its outcome as a therapeutic tool in brain disorders in particular Alzheimer's dementia. Her focus is to use machine learning to identify brain activity patterns that could serve as individualized targets for brain stimulation interventions resulting in enhancing memory performances in patients suffering from memory impairment. Now in addition to building her publication records and her great research, Mina also actively disseminates her findings at international conferences and several meetings. Mina has a broad experience in teaching and currently serves as TA in engineering courses at the University of Toronto.