Prospective Student Ambassadors
Meet Alex and Sajeevan - Prospective Student Ambassadors and current PhD students. They are experienced and enthusiastic representatives for prospective graduate students, both before and throughout the admissions process. Alex and Sajeevan serve as liaisons between the Institute of Medical Science (IMS), our current student body, and those considering attending.
Do you have questions about what life is like as an IMS graduate student? Looking for advice in your search for a supervisor? Want to know more about extra-curricular opportunities at IMS? Our Prospective Student Ambassadors are your go-to resource for authentic insight into the experience of being an IMS graduate student. 
Please feel free to connect with Alex and Sajeevan at pa.medscience@utoronto.ca. They'd love to hear from you!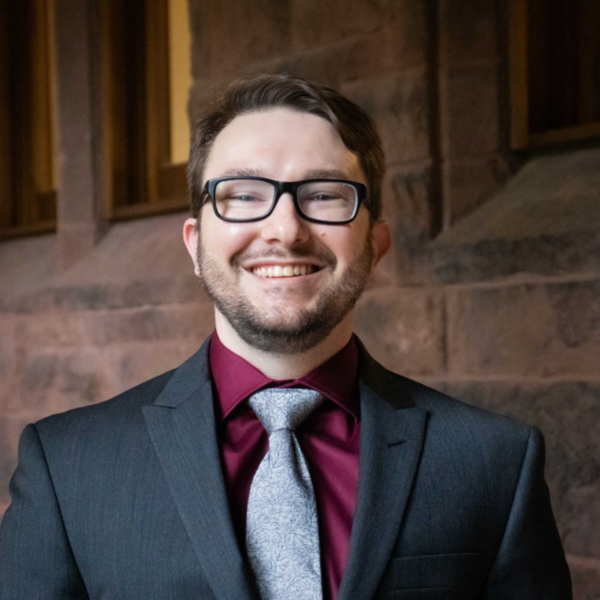 Alexander Boshart
My name is Alex and I'm a 4th year PhD Candidate here at the IMS. I joined UofT as a Research Assistant in 2019 before pursuing my Master's in kidney transplant rejection. In 2021 I made the decision to transfer to a PhD. Prior to coming to UofT, I received my Bachelor of Science in Honours Health Sciences from Wilfrid Laurier University in Waterloo. Currently, I conduct research out of the MaRS Building, which is connected to Toronto General Hospital. My research focuses on kidney transplant rejection, and more specifically on antibody mediated rejection.
Outside of my research I've been an active member of the IMS community as a two-term IMS Students' Association (IMSSA) Vice-president, a Peer-to-Peer Mentor, an IMS New Student Orientation leader, and a member of the IMS Student Recruitment Committee.
In my free time I love being outside exploring new parts of Toronto, and watching movies - especially superhero ones. I've absolutely loved my experience at the IMS, and I want other students to have a fulfilling experience as well. There is a thriving community of support here, and we can't wait to see you succeed!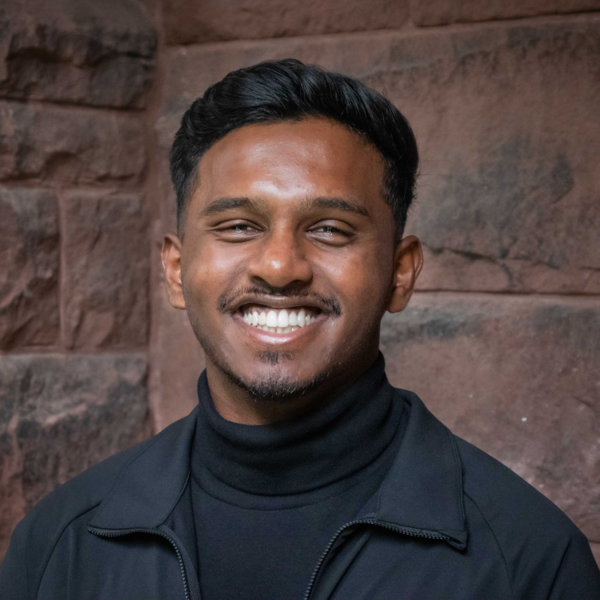 Sajeevan Sujanthan
My name is Sajeevan (Sajee) and I'm a 3rd year PhD Candidate here at the IMS, working at Sunnybrook Research Institute. I started in the MSc program and transferred to the PhD in my second year of studies. I completed my undergraduate degree at the University of Toronto Scarborough, specializing in neuroscience. My PhD research is currently embedded in a national clinical trial where I am studying cognitive outcomes following an acute stroke intervention.
I've had the opportunity to immerse myself in various IMS initiatives, including IMSSA, UofT Talks, IMS Magazine, Ori Rotstein Lecture Planning Committee, IMS Student Recruitment Committee, and Youth-of-T Talks. I would love to provide advice to those interested in getting involved in leadership and extra-curricular activities.
Outside of my studies, I enjoy mentoring/teaching, working out, brainstorming and making content for my TikTok account, and spending time with friends and family. I understand that making the transition into graduate school can be challenging, especially as you juggle how to excel academically and maintain a healthy social and professional life in a busy city like Toronto. I'm here to help answer your questions about IMS and graduate student life, and to support you as a prospective or soon-to-be IMS student. I'm looking forward to connecting with all of you!