IMS P2P Mentorship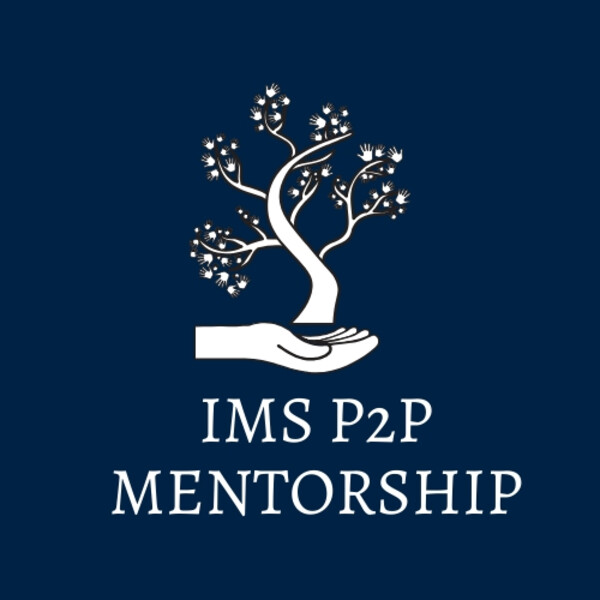 Who are we?
We are you! The IMS P2P Mentorship Program is designed by IMS students for IMS students. We know how difficult transition to graduate school can be from first-hand experience and we are here to make it a little less hectic. Modules, PAC meetings, courses, presentations it can all be overwhelming. The Peer-to-Peer mentorship program is designed to partner each incoming graduate student with an upper year graduate student to help them navigate the complex landscape of IMS and for lasting friendships. From getting more involved with IMS Student Association to finding extracurricular activities that of interest to you, we are here for you.  
Our mission
The IMS mentorship program is designed by students for students to help them navigate, access resources, and excel in the program
Our vision
To serve as a liaison between students and faculty, directory for resources, and foster an inclusive environment where students find the help they need through informal channels
Our achievements
Our biggest achievements as an IMS group:
Helping students prepare for and succeed in their first Program Advisory (PAC) meeting
Providing incoming students the opportunity to mentor undergraduate students by collaborating with the Medical Science Student Association (MSSU)
Providing mentorship to students who have been given a conditional offer into IMS, to help them navigate the program and find a lab/supervisor that is a good match
Anyone! Current students, incoming students, or students that are interested in applying. We are here to help. There is something for everyone.
Please e-mail us at mentorship.ims@gmail.com
"The IMS mentorship program allowed me to navigate the first year of my MSc with great ease. My mentor gave me amazing advice about preparing for committee meetings and finding unique opportunities to advance my career beyond my degree. I would recommend the mentorship program for any first year student in the IMS."
- Emerson Danielle, IMS MSc student, began in September 2019