Master's student Kavin Selvan founds non-profit promoting youth literacy across Ontario
Current Students
In this student feature, IMS spoke with Master's student Kavin Selvan about Big Little Books, the registered non-profit he founded that promotes literacy in youth across Ontario, especially in underserved communities. Through friendly tournaments and thought-provoking workshops in schools and libraries, the organization works to increase youth engagement with reading by creating memorable moments with their peers.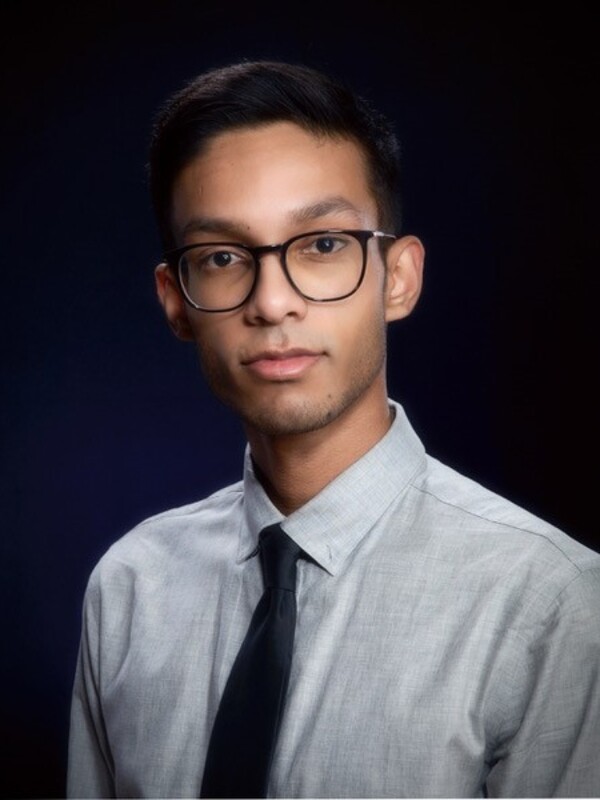 What inspired you to create Big Little Books? 
A year into the COVID-19 pandemic, reports started coming out that literacy skills, such as reading, were deteriorating across Canada. This problem was exacerbated in underserved communities. Like many other developmental skills, literacy is best learned early in life, so I created Big Little Books to respond to this issue in youth from underserved regions.
What is your favourite thing about running your own non-profit?
There's always something new to learn. I did not have a background in running a registered non-profit, but I find it exciting to figure this all out and watch as my idea comes to fruition.
Additionally, I can apply what I learn during my Master's to better the community. For my research, I use "patient engagement" methods to partner with patients and get their input on the research process. I am using a similar technique called "community engagement" with Big Little Books. This collaboration with the community ensures that our work is tailored to serving their needs and preferences.
Everything you face, whether it be a minor problem that needs a quick solution or a funding application rejection, is a learning opportunity.
What lessons have you learned through creating Big Little Books?
My supervisor once told me that we cannot go through life always carefree. There are bound to be obstacles, and the same is true when running an organization. Everything you face, whether it be a minor problem that needs a quick solution or a funding application rejection, is a learning opportunity. So, if building an organization from scratch is your goal, be prepared to adapt to any scenario and learn from your mistakes. I'm happy to help fellow IMS students interested in building their own organization in Ontario/Canada. They can connect with me through our website. 
What are Big Little Books' future plans?
Our team is in the process of obtaining feedback from the children and parents involved with our organization to create more tailored events. We are also applying for grants to make these programs a reality and fund opportunities for community members to have a more active role in program development.
How can IMS students get involved?
Big Little Books is regularly in need of volunteers to help organize and lead the book tournaments. Tasks include leading students through tournament prep, creating trivia questions and educational materials, forging connections with authors, teaching students with learning disabilities, and more! If you are interested in working with the local community or just want to learn more, please email us at admin@biglittlebooks.ca.
You can follow Big Little Books on Instragram here.