What's new on our website?
Hello IMS! 
As you may have noticed, the IMS website has been updated. With this new website, we hope to ring in an exciting new 2021. 
Here are some of the new features: 
Our Faculty Directory has up-to-date contact information and research interests for all of our current IMS faculty members. With over 600 faculty members, our directory makes it easier than ever to search and filter faculty members by name, research interests, location, and even the type of students they are recruiting (e.g. Master's or PhD).
For current students in our Doctoral Stream Programs, the degree requirements have been re-formatted to include all course requirements, exams and defense requirements. Here, you can also find detailed exam information, FAQs and guidelines. 
All forms have also been re-formatted into fillable PDFs to be paper-free! Find PAC forms, thesis waivers and checklists on our new Forms and Guidelines page.
All IMS-related news, announcements and events are now announced every Monday. Find all digests here and subscribe to the digest here.
A new networking platform within the Faculty of Medicine has now been launched! Powered by Graduway, Temerty Medicine Connect,  a third-party online platform, connects graduate students and faculty in the Temerty Faculty of Medicine's Institute of Medical Science with members of our broader alumni community.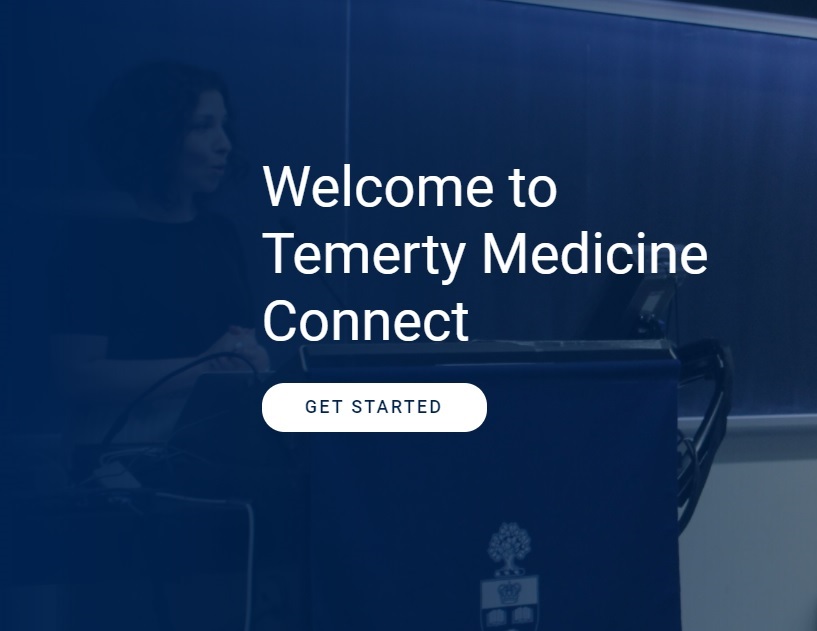 The Temerty Medicine Connect platform will provide members with:
Customized alumni groups
Job boards and feeds, tailored to each member's needs
Curated news, events, programs and updates
Mentorship and networking opportunities
Career guidance and professional development courses
Signing up is easy, secure and can be done using your existing LinkedIn, Facebook, or Google accounts.